Employees have suffered long enough from poor IT and HR service. Waiting on hold to have a help desk agent simply read from a script? That's the past. The future of work is better service experiences, better answers, and more engaged employees. Learn how CIOs from enterprises like McDonald's and adidas reduced wait times and call volumes while improving employee satisfaction using AI-driven automation. In this technology track, learn how AI is transitioning the help desk and five actionable tips to guarantee your first AI project is successful.
About our Speaker - Dan Turchin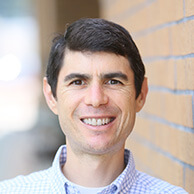 Co-Founder and early Artificial Intelligence (AI) pioneer Dan Turchin founded Astound in 2016 to automate the lifecycle of service requests and define the future of work. His solution was to bring the power of AI to global service organizations to eliminate the frustration of the help desk and automate the resolution of routine support issues like password resets, application configuration and network outages. Now, some of the world's most respected organizations rely on Astound to help reduce call volume, MTTR, and support costs while improving employee satisfaction.
Prior to Astound, Dan was vice president of product at DevOps leader BigPanda, chief product officer at security analytics company AccelOps (now Fortinet), and a senior director of product strategy at ServiceNow.
In 2000, Dan co-founded mobile enterprise machine learning company Aeroprise and served as CEO until it was acquired in 2010 by BMC Software. He was also a founding board member at Rhomobile prior to its acquisition by Motorola.
Dan is passionate about building great teams that build great products that solve hard problems that change lives. He's a big fan of Orwell, Dr. Seuss, youth soccer, adventure sports, and Tynker. Dan has BS and BA degrees from Stanford University.