Event Details
Unmasking Employee Engagement
Happy employees mean happy customers. Easier said than done! So much goes in to achieving employee engagement. We'll be talking about developing an environment where employees are engaged. How to measure success in engagement. And ways to take care of yourself and your teams.
Teams who have high quality support as an outcome will want to attend this leadership conference. The topics, content and speakers are geared toward current and future IT Service and Support Managers and Team Leads/Supervisors.
**Refreshments will be provided to all attendees**

AGENDA
EDT
PDT
Activity

1:45 PM

10:45 AM

Doors Open

2:00

11:00

Workshop A – Jeff Rumburg | MetricNet
Know Your Employee Engagement Score – An Interactive Workshop!
Workshop B – Ethel Ancheta & Eva Gomez | First American
People First, The First American Customer Support Team Culture
3:15
12:15
Keynote – Ben Brennan | QSTAC
Employee Engagement: Buzzword or Best Practice
4:30
1:30
Fun & Refreshment break with Speakers
5:00
2:00
Workshop C – Monica Morrison | Capital Area HDI
Staying Connected While Apart: Six Strategies for Keeping Teams Engaged in a Remote Work Environment
Workshop D – Glenn Cruz | UC Berkeley
How to Coach the Underperformer
5:45
2:45
Door Prizes and Closing
Our work is funded by our members. This event is $20 for non-members, but HDI members from any chapter are FREE. Not a member yet? Join here.
Morning Workshops (A & B)
Jeff Rumburg

Workshop A – Jeff Rumburg | MetricNet
Know Your Employee Engagement Score – An Interactive Workshop!

There is no universal definition of employee engagement, yet everyone seems to know what it means. How can this be? Although the term has not been rigorously defined, there seems to be universal agreement that employee engagement and employee job satisfaction are highly correlated. But they are not the same thing. Employee engagement is a complex set of behaviors driven by numerous practices that can be hard to quantify. These include employee recognition, wellness, personal growth, training, coaching, team huddles, and relationship with peers.

Despite the fact that the underlying drivers of employee engagement are subjective, they can be quantified and managed. Moreover, these underlying drivers can be leveraged to produce an Employee Engagement Scorecard!

In this interactive workshop, MetricNet will call on volunteers to develop a sample Employee Engagement Scorecard. Additionally, using a downloadable scorecard template, all session attendees can create their own Employee Engagement Scorecard in real time, and will know their Employee Engagement Score by the end of the session!

Audience Takeaways

Audience members will take away the following actionable insights from this presentation:

Employee Engagement Defined

The Underlying Drivers of Employee Engagement

Creating an Employee Engagement Scorecard

Your Employee Engagement Score

Tracking and Trending Employee Engagement

How to Improve Employee Engagement

The Linkage Between Employee Engagement and Service Center Performance

Bio

Jeff Rumburg is co-founder and Managing Partner of MetricNet, LLC. He was awarded the 2014 Ron Muns Lifetime Achievement Award by HDI for his contributions to the IT Service and Support industry. He has authored a best-selling book on Benchmarking and has published more than 100 whitepapers on IT Support Best Practices. He has also been retained as a service and support expert by more than half of the FORTUNE 1000, including such well-known companies as American Express, Intel, General Motors, IBM, and USAA. Equally broad is his industry experience, which includes benchmarking IT service and support in every major industry.

Prior to co-founding MetricNet, Mr. Rumburg was president and founder of The Verity Group, an international management consulting firm specializing in benchmarking and competitive analysis. As president of The Verity Group, Mr. Rumburg launched a syndicated benchmarking service that provided service desk benchmarks to more than 1,000 corporations worldwide.

Additionally, Mr. Rumburg has held executive positions at META Group, and Gartner. As vice president at Gartner, Mr. Rumburg led a project team that reengineered Gartner's global benchmarking product suite. And as vice president at META Group, Mr. Rumburg's career was focused on service center Benchmarking and reengineering.

Mr. Rumburg's education includes an M.B.A. from the Harvard Business School, an M.S. magna cum laude in Operations Research from Stanford University, and a B.S. magna cum laude in Mechanical Engineering. He is author of A Hands-On Guide to Competitive Benchmarking: The Path to Continuous Quality and Productivity Improvement and has taught graduate-level engineering and business courses.

Linkedin

Ethel Ancheta

Eva Gomez

Workshop B – Ethel Ancheta & Eva Gomez | First American
People First, The First American Customer Support Team Culture

The First American Customer Support Team Culture is built on a "People First" approach that fosters a unique, collaborative work environment for our employees. Join us for a content-rich presentation guided by front line leadership that will take attendees on our five-year journey to create, implement and evolve industry-leading, employee-focused processes that reduced turnover and increased employee satisfaction to peak levels.

Attendees will learn how First American disrupted the status quo and how continuous investment in employees paid off with award-winning excellence and an unparalleled Customer Experience.

Bio

Eva Gomez and Ethel Ancheta are IT Supervisors in the Customer Support organization at First American in Santa Ana, California. They bring a combined focus of over 20 years in Information Technology and Customer Experience, with a passion for team building and business collaboration. Eva and Ethel lead their teams with professionalism, poise and a focus on the First American mantra of "People First".

Linkedin

https://www.linkedin.com/in/ethel-a-4b5a1037/
Keynote Speaker
Ben Brennan

Keynote – Ben Brennan | QSTAC
Employee Engagement: Buzzword or Best Practice

Employee Engagement isn't just a fluffy buzzword, it's the key to nailing customer service (and your team's morale and mental health!)

Happy employees are business critical and a competitive advantage that can make or break your customer service experience. Increased productivity, increased efficiency, lower attrition, and even better information security are all the result of an engaged workforce.

Plus, it's just the right thing to do. Creating an engaging, fun, and fulfilling workplace for employees isn't just good business, it's fulfilling.

In IT, we tend to focus on problems, security, migrations, budgets, efficiency and myriad other "tangible" goals, so it's easy for us to deprioritize something as nebulous as workplace engagement. This talk is a great reminder why employee engagment is important, along with specific tips to leverage employee happiness as a multiplier of all the other things we want to accomplish, resulting in a not just happier, but more productive, efficient, and innovative workforce.

As added inspiration, Ben will be using real examples from his work at Twitter, Box, Yahoo and Verizon, leaving you with some actionable steps you can take right away to create a workplace and culture where people love what they do.

Bio

Voted one of the top 25 thought leaders by HDI for the last two years, Ben is a unique evangelist for the power of managing experience delivery, not just service delivery. The author of Badass IT Support, inventor of QSTAC®, and a former psychotherapist, Ben brings a diverse perspective that proved transformational in his time leading IT efforts at Box, Twitter, Yahoo, and Verizon Media where he served as senior IT Director. After 10+ years in IT leadership, Ben started QSTAC.com and made an enterprise version of the QSTAC® tool so that any team, of any size, could provide the kind of mind-blowing IT service delivery- and experience- that their customers find unforgettable. When he's not speaking, writing, or running QSTAC, Ben also plays guitar (loudly) and mentors IT professionals looking to up-level their career. Find him on LinkedIn or at QSTAC.com.

Linkedin
Afternoon Workshops (C & D)
Monica Morrison

Workshop C – Monica Morrison | Capital Area HDI
Staying Connected While Apart: Six Strategies for Keeping Teams Engaged in a Remote Work Environment

Isolated, detached, disconnected; Is that how your team members have sometimes felt over the past year? If so, then your team is not alone. In this session, we'll discuss six strategies leaders can implement to help team members feel engaged, connected, motivated, and appreciated, as well as ways you can build a cohesive, high-performing team in a remote work environment.

By the end of this session you will have learned how to:

Create a cohesive team culture in a virtual environment

Find what motivates your team members and act on it

Hold engaging virtual team meetings that encourage participation

Bio

Monica Morrison is a dynamic, passionate leader with remarkable strategic vision and focus on customer satisfaction, process improvement, and solutions implementation. She has more than 25 years of experience implementing ITSM best practices that have improved service delivery and support in large companies as well as non-profit organizations. She has extensive experience coaching and mentoring individuals and building strong, high-performing teams. Monica is also a published author and popular industry presenter at HDI national conferences and local events. She presented at HDI 2019 on the topic "Next Stop Quality: 5 Steps to Increasing Service Desk Effectiveness." Her article on the same subject appeared in HDI's SupportWorld. She was the FUSiON18 Conference track chairperson for the Capitalizing on Your Service Management Investment track and presented at FUSiON17 on the topic of "Service Desk Evolution: From Underperforming to High-Performing in 180 Days." Her article covering the same topic was also published in SupportWorld. She also volunteers her time speaking to youths entering the IT field at the Hope Project, a Washington, DC, nonprofit organization that provides IT training and development to young adults. Monica holds ITIL and HDI Support Center Manager certifications and currently serves as President of the HDI Capital Area local chapter.

Linkedin

Glenn Cruz

Workshop D – Glenn Cruz | UC Berkeley
How to Coach the Underperformer

Imagine yourself back in school, and you do not know the answer to a math problem; however, you are too ashamed or embarrassed to ask for help. Or maybe you are too stubborn to ask, or maybe your pride gets in the way. Now think about that problem employee you're struggling with. Are they underperforming because they feel the fear of failure, judgment, and/or the fear of change?

When you were promoted to management, were you offered training in dealing with underperformers by your leadership. Like most of us, you probably weren't, but that doesn't mean it's not crucial to know how to deal with underperforming employees.

This presentation will help you understand why employees are underperforming and give strategies on how to better underperformers. Some of the strategies you'll be equipped with are how to really understand your employee in a new way, break down the wall of fear, and build their trust by celebrating their successes.

Key Takeaways

1. Understand/know your employee
2. Break down the wall of negative feelings
3. Building their trust by using their strengths
4. Minimize the underperformed weakest, but slowly build their comfort level (When to be proactive and reactive)
5. Track progress. (Tools to use)
6. Ceremony

Bio

Glenn began his IT career in 2000 with AT&T, starting at the help desk and working his way to his current role managing IT at UC Berkeley. Glenn has portfolio experience in IT corporate retail, construction, real estate, law firms, an engineering firm, and now higher education, but at heart, Glenn is a coach. And a darn good one.

Just like his IT career, Glenn started at the bottom at 18 and worked his way up through the ranks at the high school, club, and college teams until he was coaching at the USA High-Performance program.

It was through this experience that Glenn met truly world-class coaches like Ron Larsen from the 2008 USA Men's gold medal Olympic team as well as Carl McGown, whose training program introduced him to some of the greatest coaches on the planet.

When Glenn entered the IT world, it was clear that coaching and manager training left a lot to be desired, and his new mission is to pass along the coaching skills he learned over the decades to the new generation of IT leaders.

Linkedin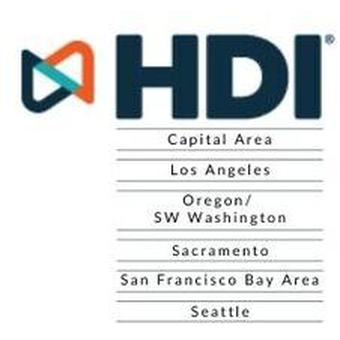 12 May 2021
11:00am - 3:00pm PDT