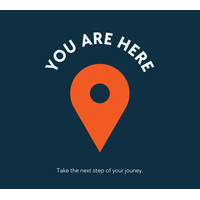 My name is Hanisha Hirani and I am a Sr. Program Manager working on the IT Operations team at Box supporting our internal employees. My career journey has been at points uncomfortable, disheartening, and quite unconventional. However on the flip side, it has also been analytically enriching, emotionally rewarding, and full of teachable moments. In truth, I have had a total of 5 career pivots so far and I'm sure there will be more. I initially thought during most of my teenage years that I was going to work for NASA. At university I moved towards that goal by achieving a Bachelors of Science in Astrophysics with minors in Mathematics and Meteorology.
Through that journey I realized I wanted to focus more on climate change and topics closer to home compared to otherworldly topics like black holes and gravitational lensing. It was there that I made my first pivot and achieved my Masters in Atmospheric Science. When all is said and done, I chose to leave grad school before achieving my PhD. Once back home, I had a brief career change into professional photography which did not end up proving to be a viable and sustainable career option. Then 7.5 years ago, in at the time what was a pretty big risk, I decided to move cross-country for an offer to join Box. There I began a career in IT Support that eventually pivoted me to my current discipline in Program Management. At Box, I have the privilege to really grow my career and discover my passion for process improvement, cultivating teams, and mentoring my peers.
One thing that I have been able to learn over the years is that career success is not just dependent on external factors such as the right mentor, or being assigned the project that showcases your skills, or being given time during work to develop yourself, or the network of connections you grow; ultimately, you need to show up each and every day and extend yourself to grab success in whatever form it takes for you. There is no one particular formula to follow to reach the metaphorical success everyone aspires to, and as a scientist I can confirm that, however one thing that does increase your probability of realizing an opportunity is continually developing yourself and seeking training.
There are three things that I have noticed can hold someone back from obtaining certifications/training: time commitment, cost, and intrinsic dedication and motivation to learning. There is not a shortcut to obtaining knowledge as sadly (or luckily?) we do not live in the world of The Matrix; we cannot just download knowledge on demand. This means putting the time in and that may mean making sacrifices within your personal life and blurring that line between your work/life balance that many of us aspire to cleanly draw. It is short term though, as very few certifications/training will take as long as say a masters or higher education degree. That in itself should be comforting from a timescale perspective.
Secondary is cost which can really impact opportunity and access to training. Luckily, compared to let's say 10 years ago, there is a wealth of information, training, and other materials out there bringing overall prices down and increasing access. There are many ways to take advantage first and foremost of training that is available to you through your company. At Box, I am very fortunate to have access to many training and development applications and systems. Moreover, Box strongly encourages personal development across its employees.
Finally is dedication and motivation towards learning, this is where it is easiest to get stuck. However, addressing this is an incredibly personal thing. It ends up being highly dependent on many things ranging from how well do you adopt a new habit (studying for instance), to how well do you manage time and set deadlines for yourself (setting a deadline to pass your certification can help create that unique motivation that only a deadline can give you), to how you handle setbacks and missteps as you undergo learning something new. My mentor and manager, Jason Bergado, is often telling our team, "Luck is where preparation meets opportunity." That is to say, the prerequisite to any opportunity should be to adequately prepare yourself by doing what is within your control such as pursing advanced training, education, and/or certification. Your commitment to continual learning and challenging yourself in that manner becomes a part of your personal brand that you can showcase outwards.
Although I do not use every training or certification I have gained, they all contribute to my overall disposition and inclination towards personal development. They are all, in different ways, part of my personal brand. From my bachelors degree I learned analytical skills that I continue to apply to my personal style of project management. From my masters degree I learned about my passion for collaborating with others vs working alone. From my photography training I learned how to be creative in situations and apply that forward in my unique form of problem solving. From my PMP I learned the core foundation of project management that gave me my first book smarts in the subject area before I gained more real world project management experience. From my RMP I learned how risk management can be applied to almost every facet of life, not just my career. From my ACP I not only learned how to be an Agile Coach, but what it really meant to be confident in myself and my abilities. Certifications/training do not just end with a bullet on your resume and an alphabet soup after your name on LinkedIn, they are part of you constantly defining and redefining yourself and raising the bar on your potential.
Even with certifications it can be easy to slip into an imposter syndrome mentality, wondering if you deserve to be here doing this, or even letting your anxiety get the worst of you, as often happens to me. One of the possible exceptions to this being you have gotten a certification as an afterthought once you're already in the field, but often you are approaching a field with new eyes and seeking certification to seek acceptance by others in that field. With any new certification you ride the rollercoaster of emotions as you undergo high stress levels to just complete the training and pass any potentially required certification at the end. Then as you crest over, you sit with adrenaline and anxiety with this collection of book smarts to your name and wonder if it will live up to how it is really used out there in the real world.
This actually happened to me this year as my IT org underwent a process shift towards Agile, and specifically Kanban. Knowing that I was responsible for leading this initiative led me to obtain my Agile Certified Practitioner certification from the Project Management Institute (PMI-ACP) in January. Very quickly I was directly confronted with the reality of book smarts only taking me so far in real world application. I often doubted myself at the beginning, on top of others doubting me too, and I was ultimately able to work through this by leaning on various individuals. I consulted multiple agile coaches I had access to at Box to validate my approach and provide feedback. I kept feedback loops open with all managers and individual contributors impacted. Perhaps most of all though, I had to trust myself that I knew what I was talking about. Confidence was also naturally sown in as the project continued as I was able to see direct results that reaffirmed my direction.
In truth, there will be many people in world who may doubt you or even gaslight you so do not feel it is necessary to do this to yourself on top of what you may hear from others. You may come across individuals who forget that everybody starts somewhere. Nine out of ten times they were at some point in their careers where you were. In the end, you have control over how you filter that noise; reach out to your support system, your mentor, and trusted colleagues to sift through the noise and gain objectivity that you may lack being so close to the situation. Commit to the follow through by applying what you learned and acknowledging not only everything you learned and applied but perhaps everything you have yet to learn as well.
For me as someone who lives with anxiety, one of the worst types of anxiety I can hold on to is the idea of what if. What if I had pushed myself to try that one new thing? What if I had spoken up, would that have changed things? What else could I have done to be successful? To me, aspiring to reduce the what ifs is one of the aspects that drives me. For a small commitment of time and hopefully low costs would you want to think about your next missed opportunity that you were unprepared for and think what if?
---