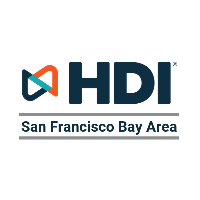 SFHDI Programs Committee is announcing our summer social series. The July and August Tech Taps are virtual this year, using Zoom. If you have joined us for an event in the past, you know how much fun we have at Tech Taps. If you missed it because your schedule was tight OR you were on vacation, virtual Tech Taps is the solution you were looking for!
Has your network been growing in the last 3 months? It's time to expand it while having fun and winning prizes!
Attend one or both! We'd love to see you!
These events are free for everyone, but our work is funded by our members. Not a member yet? Join here.
---
July 16, 2020

Kicking off the summer socials, this time you pick the location! Bring a background to your favorite location and we'll join you!

For details about July Tech Taps:
https://www.sfhdi.org/events/tech-taps-july-20

August 20, 2020

We continue the #BYOB theme! Where would you like to relax and chill?

What are you drinking? How do you make it? (Thank God for K-cups)

For details about August Tech Taps:
https://www.sfhdi.org/events/tech-taps-aug-20
---