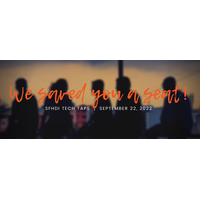 TechTaps is coming to Walnut Creek on September 22, 2022. San Francisco Bay Area HDI invites you to join board member Glenn Cruz at this in-person casual afternoon happy hour.
Your network needs recharging in 2022 & this is the perfect opportunity to jumpstart it! If you work in technology support or service management OR you'd like to—you will fit right in. Bring your curiosity & your knowledge to share with others.
You could very well be meeting your future colleague or mentor!
Find more information & RSVP on the event landing page. https://www.sfhdi.org/events/techtaps-22/
---